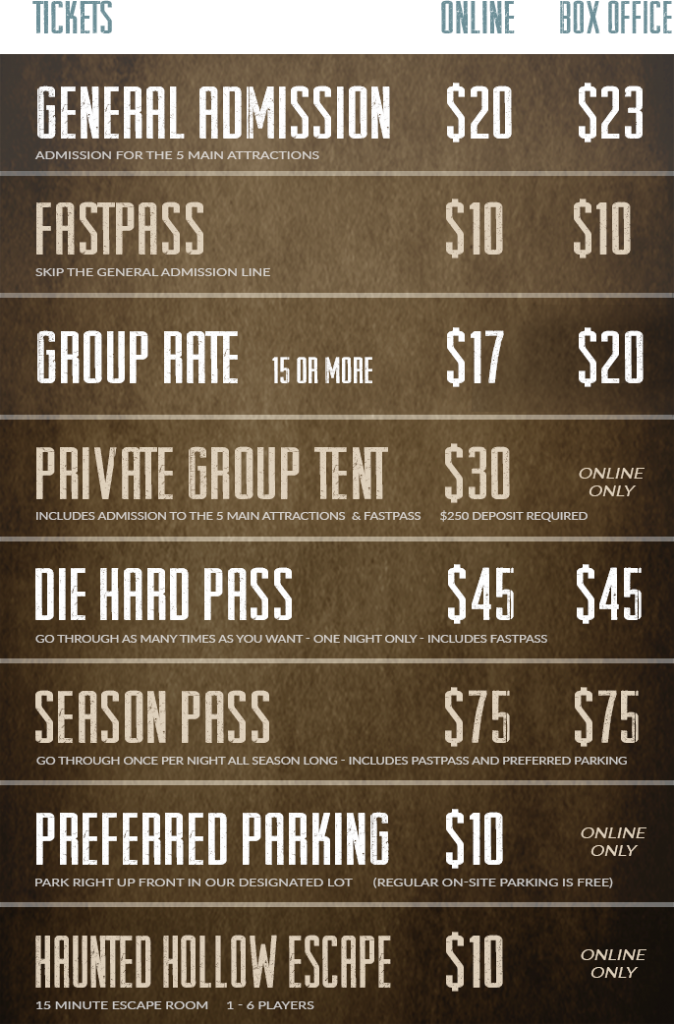 On-site box office is open Fridays & Saturdays
6:30-10:30pm
We ONLY accept CASH at the box office. ATM on-site.
Credit cards CAN be used through online ticketing only.
Haunted Hollow Escape Room
You and your friends are trapped in Willie's shack. With only 15 minutes, you must race against the clock to find clues and solve puzzles. Can you escape before Willie returns?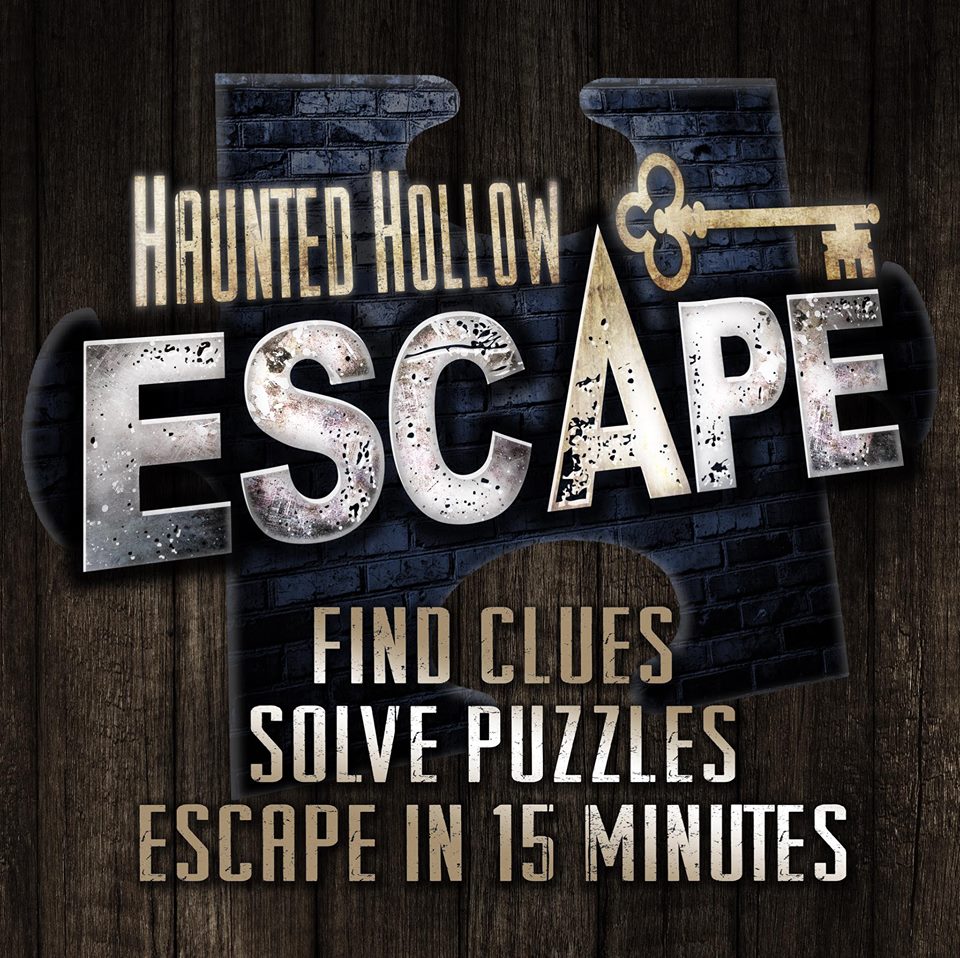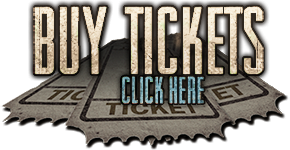 WHY BUY TICKETS ONLINE?
1.) GENERAL ADMISSION TICKETS ARE CHEAPER THAN BUYING THEM AT THE BOX OFFICE!
2.) SAVE TIME! NO WAITING IN THE TICKET LINES SAVE UP TO 30 MINUTES OR MORE OF WAIT TIME.
3.) PURCHASE TICKETS WITH YOUR CREDIT CARD
4.) PRINT YOUR TICKETS AT HOME OR SCAN YOUR PHONE AT THE GATE
Group Rate
Some people love to get scared but EVERYONE loves to see other people get scared! So gather all your family, friends, church group, Scouts, classmates, teammates, co-workers, employees, fraternities, and sororities, and have one of the most memorable times of your life at Haunted Hollow.
Pricing is $17.00 online per person for groups of 15 or more.
PRIVATE GROUP TENTS
Interested in a private group tent for 20+ people?